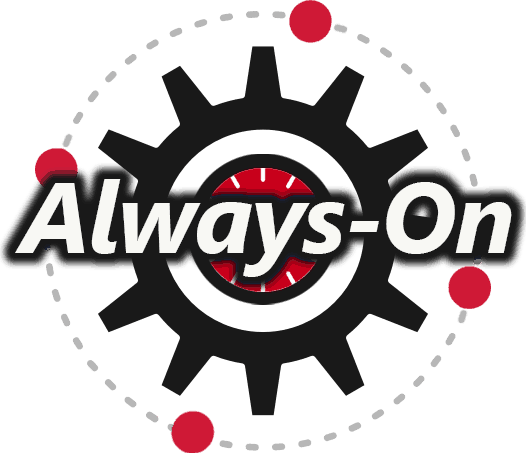 WorldTech IT's F5 Always-On offers comprehensive & sophisticated F5® support, ongoing professional services, maintenance, monitoring, emergency response, and 24 x 7 x 365 access to our team of F5-certified engineers.
We know fully managed services aren't always the best fit. In fact many organizations prefer to maintain direct access to their devices, yet still require ongoing F5 support from specialized experts. If that sounds like you, look no further than WorldTech IT's Always-On:
Quick turnaround for all service requests & 24

x

7

x

365 emergency support for your F5 environments.
Includes a number of "service credits" — i.e. a wholesale-discounted block of billable hours to engage our engineering team throughout the year.
Incorporates monthly check-ins for sharing updates, planning upcoming work, and reviewing critical releases that may affect your F5 environments (such as CVEs and software updates).
Our best-in-breed Cloud.Red platform provides device monitoring, alerting, observability, and tooling like backups and central access with SSO. Cloud.Red is optional to the Always-On Service, but a very powerful and affordable add-on which allows WorldTech IT to take a proactive approach in supporting your F5 BIG-IP & NGINX environments.
Always-On support — from scheduled upgrades and maintenance, to large project work, to emergency engagement… it's all provided by our expert team of F5-certified & U.S.-based engineers. WorldTech IT support is not outsourced or subcontracted, the buck stops here with us.

AOS credits can be used for any F5 project work & general assistance for all things F5-related. We'll even service vendor solutions that complement your F5 BIG-IPs, such as Ansible (for F5 lifecycle and change process automation), DUO (for zero-trust application security), nCipher (for cryptographic solutions), and Qualys (for holistic security and compliance). Additionally, AOS customers have access to ongoing Qualys Web Application Scans (WAS) through our MSP license.
It's a great service for F5 customers of all sizes, giving small teams the support they need to consume complex modules (such as AWAF, APM®, etc.) and enabling large teams to augment their efforts with F5 expertise.
All of this is provided without the cost or commitment of traditional managed services!
Always-On can be activated with as little as 100 billable hours per year, which makes the cost/benefit of our Always-On Service vs. traditional managed services an appealing option for many organizations. In addition to the 24x7x365 third-level support, you're also covered for ongoing maintenance, upgrades, professional services, and consulting. During the onboarding process we'll work with your team to establish a cadence of recurring tasks like code upgrades and security patches.
Request pricing information for F5 Always-On
(or keep scrolling to read more about what's included…)
---
F5 Always-On
❭❭ 24x7x365 F5 Support & Emergency Response
Always-On includes on-demand access to our F5-certified support team with "as needed" flexibility (for a fraction of the cost of hiring a single in-house employee).
How Does On Call Support Work?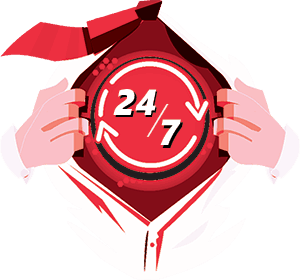 Our F5-certified & U.S.-based engineers are available and ready to assist you with anything related to your F5 environment(s), day or night, 24 x7x 365.
Always-On customers easily create tickets with a simple form inside the client portal, or call the emergency phone line for urgent requests. Additionally, if you opt in for Device Monitoring, WorldTech IT engineers are able to take a proactive approach in addressing any critical issues that arise.
In all of these scenarios (ticket creation, call-in requests, and monitoring alerts) our on call engineers are alerted and apprised of the situation. For issues that require an immediate or "after hours" response from a WorldTech IT engineer, service credits are consumed at an accelerated rate (determined by the required urgency).
F5 Always-On
❭❭ Ongoing Professional Services & Maintenance
WorldTech IT's F5 experts engage in professional services for our Always-On customers according to agreed-upon schedules as well as one-off requests from the customer team.
Browse the common types of professional services we provide with our F5 Always-On Service in the outline below. Customers can opt in to / out of specific services a la carte. (Please note: this is not an exhaustive list.)
General Move, Adds, Changes, & Support

24

x

7

x

365 On Call Emergency Support
Reboot / Failover Events
RMA Liaison
Minor OS Upgrades (Hotfixes) – Including Security Patches
Major OS Upgrades
License Updates
Geo-Location Database Updates
Creating New Or Modification Of Existing VIPs, WIPs, Pools, Nodes, iRules®, Data Groups, Profiles
Support Cases Creation & Management On F5.com

Troubleshooting Existing Designs

Slowness & Intermittent Troubleshooting, Involving:

TCPDUMP / SSLDUMP
HTTP Watch / Fiddler
Log Analysis & Archive Retrieval

Automation & Orchestration

Ansible Tower Deployments, Changes, and Support
ServiceNow Integrations
Service Catalog Development
Integration With BIG-IQ

New Device & Module Deployments

Deployment of New Devices & Modules, Including: LTM®, DNS/GTM™, AFM™, APM, ASM®, and BIG-IQ

SSL Certificate Management

Generating SSL CSRs For Hosted Certificates
Installing, Configuring, Archiving
Notifications For Expiring Certificates

Application Security Manager™ Operations

Policy Development
Policy Tuning
Violation Review
Signature Updates

Access Policy Manager® Operations

Webtop Development
Webtop Modifications & Additions
Multi-Factor
SAML iDP & SP
SSL VPN

Advanced Firewall Manager™ Operations

Creating New and/or Modification of Existing Firewall Rules

Consulting & Projects

Project / Meeting Participation
As-Needed F5 BIG-IP® Consulting
Coverage While Your Engineers Go On Vacation
F5 Always-On
❭❭ Cloud.Red F5 & NGINX device monitoring, alerting, observability, and tooling
Cloud.Red is a powerful optional add-on to Always-On
Cloud.Red started as a monitoring and alerting platform for F5 BIG-IP but has grown into much more. Currently offered to Always-On customers – but soon to be a commercial product – Cloud.Red offers monitoring and alerting to F5 & NGINX consumers, as well as tooling to help with common operational tasks and lifecycle management. Want to know the lifetime health of a pool member or a VIP? Maybe run a quick test to see if a pool member is passing a monitor with a click of a button? Cloud.Red can do that, as well as take care of device backups, certificate renewals, and SSO access to F5 devices – making management at scale a reality.
Click here to learn more about WorldTech IT's Cloud.Red
---
Request Information & Pricing
Inquire below for the full materials of WorldTech IT's F5 Always-On Service