The foundation of the full proxy BIG-IP platform is the DNS.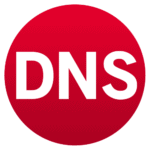 [Download: F5 AWAF software datasheet]
DNS hyperscales and secures your infrastructure during high query volumes and DDoS attacks, making sure apps are highly available—even between multiple instances and across hybrid environments.
---
The F5 DNS module (formerly known as the Global Traffic Manager, or GTM), is the most flexible intelligent resolver on the market providing global server load balancing (GSLB). The F5 DNS has the ability to provide high availability (HA) on an URL-by-URL bases, vs using BGP that has limitations of failing over whole subnets. The F5 DNS can be your authoritative external DNS providing resolution for any type of resource records, or non-authoritative by using CNAMEs and deciding which URLs you want to intelligently resolve.
The F5 DNS can be used on premise as a virtual machine in any of the popular hypervisors, or in any of the clouds – AWS, Azure, and in GCP. If you don't want to maintain the infrastructure, F5 also has clouds SaaS options.
Whether you're hosting on premise, in the cloud, or migrating to F5s SaaS DNS, WorldTech IT are the experts you need to ensure your migration success.
---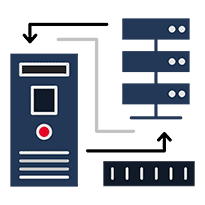 ❭❭ Automated Failover means Always Available
Automated failover allows your mission critical applications to be always available. The F5 DNS module allows you to base availability and failover on multiple monitors and dependencies.
Performance or availability based, the F5 DNS modules allows your apps to failover seamlessly. Manually changing DNS records is for the 90s – F5 DNS allows you to use the same URL for unique IPs hosted across the globe.
---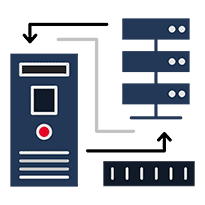 ❭❭ Topology & Geo-IP Resolution / Routing
The F5 DNS has full support for topology & Geo-IP based resolution and routing. Resolve your applications based on users specific location with any failover order you like. With granularity based as specific as state or as broad as countries or continents – the F5 DNS module can route users to the closest server available to them based on any metrics you can dream up.
---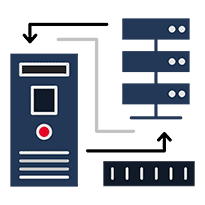 ❭❭ Multi Datacenter Persistence
Many modern day applications are stateful and pose challenges for multi data center hosting. The F5 DNS can persist users to the data center they resolve to around just about any metrics you need. From source IP, to subnet ranges, or even EDNS0 info – the F5 DNS is the best solution for "sticky" resolution.
---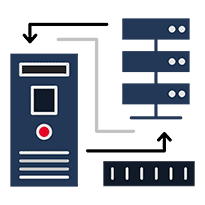 ❭❭ Infrastructure Monitoring & Health Checks
The F5 DNS doesn't just resolve URLs based on server availability , it has the ability to test any piece of network equipment and technology in the applications path – including circuits. Easily load balance between circuits via DNS with the F5 DNS/GTM module.
---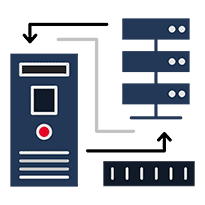 ❭❭ Authoritative & Non-Authoritative Resolution
Be as intrusive as you want to be… Some of the largest orgs use the F5 BIG-IP DNS as their Internet facing authoritative DNS server to manage and resolve all types of DNS resource records, but you don't have to go all in.
You can easily intelligently resolve applications via the DNS/GTM on an URL by URL basis by assigning a subdomain to the F5 DNS and pointing CNAMEs to objects on that subdomain, or even a different domain. It doesn't matter because the end user never sees the long names behind the CNAME.
---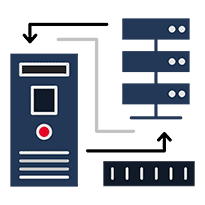 ❭❭ Intelligent resolution with or without BIG-IP LTM
The F5 DNS module becomes even more powerful when integrated with the F5 LTM because it can resolve URLs based on performance and availability metrics gathered from the F5 LTM, but it doesn't have to be that way. As long as the F5 DNS module can route to the objects it's providing intelligent resolution for you're good to go.
Maybe you want to provide your first resolution choice in your primary DC for servers sitting behind an LTM pair, and your second choice for a server in AWS or Azure without an LTM – all possible with the F5 DNS!
"If you can route to it, you can provide intelligent resolution for it."
---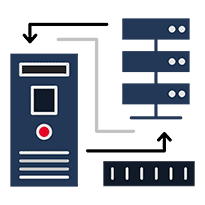 ❭❭ Dependency & Performance Resolution
Modern applications are complex and have a lot of layers that are needed to work in concert. The F5 DNS is application context aware and can base resolution on multiple monitors, dependencies, and performance metrics.
---
❭❭❭ How to Purchase the DNS Module
Want to buy the F5 BIG-IP DNS? Contact us now, or check out our licensing page to understand all the different ways you can buy the DNS software license for Virtual Editions on premise, in the cloud, or hardware appliance options.
---