11000 Platform ID = E101

11050 Platform ID = E102

12250v Platform ID = D111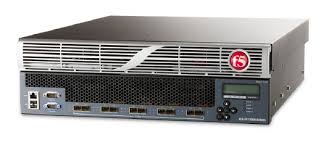 If you're purchasing new F5® BIG-IP® hardware, you'll be looking at the new and improved iSeries®. Check out the iSeries hardware datasheet for a considerable performance increase at the same price point.
This is the most recent hardware datasheet specifications for the F5 BIG-IP 11000 -11050 – 12250v platform. If you are looking for prices or part numbers, please follow this link. Below you will find details on memory, hard drive size, processors, throughput, power stats and more. Contact WorldTech IT for discounts, special pricing & a free environment review.
Need a quote for F5 products?
Receive your F5 quote from WorldTech IT first, and our experts will perform installation or migration services at 50% off!
Disclaimer: When purchasing F5 products, contact WorldTech IT first to ensure you receive the best pricing possible. If you've already received a quote on the F5 products you're considering, we can't receive preferred pricing from F5 and subsequently won't be able to offer the best price for your purchase.
Request a quote now
Specifications
11000
11050
Intelligent Traffic
Processing:
L7 requests per second: 2.5M
L4 connections per second: 1M
Maximum L4 concurrent connections: 30M
Throughput: 24 Gbps L4/L7
L7 requests per second: 2.5M
L4 connections per second: 1M
Maximum L4 concurrent connections: 24M
Throughput: 42 Gbps/40 Gbps L4/L7
Hardware SSL:
Included: 500 TPS
Maximum: 20,000 TPS (2K keys)
15 Gbps bulk encryption*
Included: 500 TPS
Maximum: 20,000 TPS (2K keys)
15 Gbps bulk encryption*
FIPS SSL:
FIPS 140-2 Level 2 (option) 9,000 TPS (2K keys) 15 Gbps bulk encryption*
FIPS 140-2 Level 2 (option) 9,000 TPS (2K keys) 15 Gbps bulk encryption*
Hardware DDoS Protection:
N/A
N/A
Hardware Compression:
Included: 50 Mbps
Maximum: 16 Gbps
N/A
Software Compression:
N/A
Included: 50 Mbps
Maximum: 12 Gbps
Software Architecture:
64-bit TMOS
64-bit TMOS
On-Demand Upgradable:
N/A
N/A
Virtualization (Maximum
Number of vCMP® Guests):
N/A
N/A
Processor:
Dual CPU, hex core (12 processing cores)
Dual CPU, hex core (12 processing cores)
Memory:
48 GB
32 GB
Hard Drive:
Two 600 GB drives, 10,000 RPM (RAID 1)
Two 600 GB drives, 10,000 RPM (RAID 1)
Gigabit Ethernet CU Ports:
Optional SFP
Optional SFP
Gigabit Fiber Ports (SFP):
Optional SFP (SX or LX)
Optional SFP (SX or LX)
10 Gigabit Fiber Ports (SFP+):
10 SR or LR (sold separately, 2 SR included); Optional 10G copper direct attach
10 SR or LR (sold separately, 2 SR included); Optional 10G copper direct attach
40 Gigabit Fiber Ports (QSFP+):
N/A
N/A
Power Supply:
Dual 850W included, DC optional
Dual 850W included, DC optional
Typical Consumption:
440W (dual A/C power – 110V input)**
440W (dual A/C power – 110V input)**
Input Voltage:
90–240 VAC +/- 10% auto switching, 50/60 hz
90-240 VAC +/- 10% auto switching, 50/60hz
Typical Heat Output:
1501 BTU/hour (110V input)
1501 BTU/hour (110V input)
Dimensions:
5.2" (13.2 cm) H x 17.4" (44.2 cm) W x 21.4" (54.36 cm) D 3U industry standard rack-mount chassis
5.2" (13.2 cm) H x 17.4" (44.2 cm) W x 21.4" (54.36 cm) D 3U industry standard rack-mount chassis
Weight:
52 lbs. (23.6 kg) (dual power supply)
52 lbs. (23.6 kg) (dual power supply)
Operating Temperature:
32° to 104° F (0° to 40° C)
32° to 104° F (0° to 40° C)
Operational Relative Humidity
5 to 85% at 40° C
5 to 85% at 40° C
Safety Agency Approval:
UL 60950-1:2001, 1st Edition
CSA C22.2 No. 60950-1-03
IEC 60950-1: 2005, 2nd Edition
EN 60950-1: 2005, 2nd Edition
UL 60950-1:2001, 1st EditionCSA C22.2 No. 60950-1-03IEC 60950-1: 2005, 2nd EditionEN 60950-1: 2005, 2nd Edition
Certifications/ Susceptibility Standards:
EN 55022:2006 + C1:2006
EN 55024:1998 + A1: 2001 + A2:2003
FCC Part 15B Class A
VCCI Class A
EN 55022:2006 + C1:2006EN 55024:1998 + A1: 2001 + A2:2003FCC Part 15B Class AVCCI Class A
NEBS compliant (option)
**Please refer to the Platform Guide: 11000 Series for the latest power ratings for your specific configurations (SSL, highline input voltage, DC, etc.)
Note: Performance-related numbers are based on local traffic management services only
Datasheet Specifications for 12250v
Specifications
12250v
Intelligent Traffic
Processing:
L7 RPS: 4M
L4 CPS: 1.5M
L4 HTTP RPS: 14M
Maximum L4 concurrent connections: 80M
Throughput: 84 Gbps/40 Gbps L4/L7
Hardware SSL:
Included: 240K TPS (2K keys)
Maximum: 240K TPS (2K keys)
40 Gbps bulk encryption*
FIPS SSL:
N/A
Hardware DDoS Protection:
80 M SYN-Cookies Per Second
Hardware Compression:
Included: 40 Gbps, Maximum: 40 Gbps
Software Compression:
N/A
Software Architecture:
64-bit TMOS
On-Demand Upgradable:
N/A
Virtualization (Maximum
Number of vCMP Guests):
24
Processor:
One twelve core Intel Xeon processor (total 24 hyperthreaded logical processor cores)
Memory:
128 GB
Hard Drive:
800 GB SSD
Gigabit Ethernet CU Ports:
Optional SFP
Gigabit Fiber Ports (SFP):
Optional SFP (SX or LX)
10 Gigabit Fiber Ports (SFP+):
16 SR or LR (sold separately, 2 SR included); Optional 10G copper direct attach
40 Gigabit Fiber Ports (QSFP+):
2 SR4 (sold separately) (QSFP+ optical breakout cable assemblies available to convert to 10 gigabit ports)
Note: Only optics provided by F5 are supported.
Power Supply:
Dual 850W included (80+ Platinum efficiency), DC option
Typical Consumption:
330W (dual supply, 110V input)**
Input Voltage:
90-240 VAC +/- 10% auto switching, 50/60hz
Typical Heat Output:
1125 BTU/hour (dual supply, 110V input)**
Dimensions:
3.45" (8.76 cm) H x 17.3" (43.94 cm) W x 21.4" (54.36 cm) D 2U industry standard rack-mount chassis
Weight:
43 lbs. (19.5 kg) (Dual power supply)
Operating Temperature:
32° to 104° F (0° to 40° C)
Operational Relative Humidity
10 to 90% at 40° C
Safety Agency Approval:
UL 60950-1 2nd EditionCAN/CSA C22.2 No. 60950-1-07EN 60950-1:2006, 2nd EditionIEC 60950-1:2006, 2nd Edition
Evaluated to all CB Countries
Certifications/ Susceptibility Standards:
EEN 300 386 V1.5.1 (2010-10)EN 55022:2006 + A1:2007EN 61000-3-2:2006EN 61000-3-3:1995 + A1:2000 + A2:2005
EN 55024: 2010
USA FCC Class A
*Maximum throughput.
**Please refer to the Platform Guide: 12000 Series for the latest power ratings for your specific configurations (SSL, highline input voltage, DC, etc.)
Note: Performance-related numbers are based on local traffic management services only
Compatible BIG-IP Software Version Matrix for BIG-IP 11000 – 11050 – 12250v
For a complete list of all BIG-IP release notes and release dates, please follow the link.
For a table with all compatible hardware and software versions, please follow the link.
Please note: 13.1.1 is the final version of BIG-IP offered on 11000-11050
Platform
Type
Compatible software versions
Lifecycle note
AOM
EUD
17.x
16.x
15.x
14.x
13.x
12.x
11.x
10.x
9.x
11000
E101
None
None
None
None
13.0.0 – 13.1.1
12.0.0 HF1 – 12.1.4
11.6.0 HF2 – 11.6.4
11.5.4 – 11.5.9
None
None
EoNSS1 / EoSS2
10.1.17
V.12.12.0
11000 FIPS
E101
None
None
None
None
None
12.0.0
11.6.0 – 11.6.1
11.0.0 – 11.5.4
None
None
EoNSS1 / EoSS2
10.1.17
V.12.12.0
11050 / 11050 NEBS
E102
None
None
None
None
13.0.0 – 13.1.1
12.0.0 – 12.1.4
11.6.0 – 11.6.4
11.0.0 – 11.5.9
10.2.0 – 10.2.4
None
EoNSS1 / EoSS2
10.1.17
V.12.12.0
11050 FIPS
E102
None
None
None
None
None
12.0.0
11.6.0 – 11.6.1
11.0.0 – 11.5.4
None
None
EoNSS1 / EoSS2
10.1.17
V.12.12.0
12250v
D111
None
16.0.0 – 16.0.3
15.0.0 – 15.1.6
14.0.0 – 14.1.5
13.0.0 – 13.1.5
12.0.0 – 12.1.6
11.6.0 HF2 – 11.6.5
11.5.5 – 11.5.10
None
None
EoNSS1
8.01
T.2.8.2