WorldTech IT is an official partner with the General Services Administration (47QTCA22D0078) and is ready to give you the best service and price for your Federal, State, Local Government, or Education projects.
At WorldTech IT, we offer F5, NGINX, Shape Security, and other products and solutions tailored to public sector security and app delivery.
Our F5® certified engineering team follows rigorous internal and external training and holds themselves to the highest standard of F5 expertise. From local load balancing & intelligent DNS resolution, iRule development & support with short timelines to large and complex projects transforming authentication protocols with APM or implementing & maintaining F5's Advanced WAF for app protection – we are your go-to F5 consultants.
Whether you're looking for help on-premise or in any popular clouds like AWS, Azure, GCP, and now F5's Cloud Services – WorldTech IT brings more experience, depth of engineering bench, and focus around F5 technology than any other consulting company. Take advantage of our expertise through Professional and Managed Services, or maintain direct access to your devices with ongoing F5 Professional Services & support from certified F5 experts – with the ability to request emergency support 24 x 7 x 365 – through our Always-On program.
Modern app infrastructure and department teams love NGINX Plus. More than just the fastest web server around, NGINX Plus brings you everything you love about NGINX Open Source, adding enterprise‑grade features like high availability, active health checks, DNS system discovery, session persistence, and a RESTful API.
NGINX Plus is a cloud‑native, easy-to-use reverse proxy, load balancer, and API gateway. Whether you need to integrate advanced monitoring, strengthen security controls, or orchestrate Kubernetes containers, NGINX Plus delivers the five‑star support you expect from NGINX.
Shape's technology is 100% focused on fraud prevention and is to fraud what a WAF is to web application exploits. The big differentiator with Shape is that it's a managed service that utilizes AI and ML around aggregated user telemetry data backed by a human SOC. Given Shape's massive user base and insight into how they log in to applications, they have a huge advantage over the competition in identifying and filtering real users from thieves.
WorldTech IT has been integrating Shape's technology from the beginning, and we're experts at developing WAF security policies to layer with Shape's managed service. You can now purchase Shape Enterprise Defense from WorldTech IT, and we'll include the professional services to integrate it at no cost. You'll have the best technology and the leading experts in the space implementing it.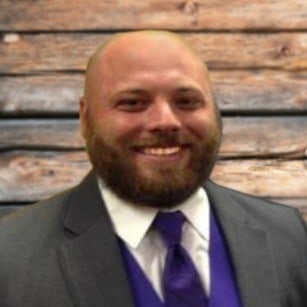 Contact Paul Amico at WorldTech IT for More Information!
Email: paula@worldtechit.com
Phone: 585-719-7285
GSA Number: 47QTCA22D0078